Whether you want a winning show career, or just to have fun, we can help you get there!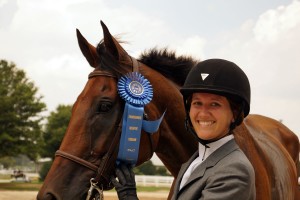 Our focus is primarily on eventing, jumpers, dressage, and equitation.
We have an amazing IEA team with an impressive record of achievements, wins, and successes! One of our riders won nationals in 2013, and two showed at nationals in the 2014-2015 season.
Interested in lessons? Contact our instructor now! Click here to send us an email! Click here to read our lesson policies.
"Together we can build a strong foundation with loads of confidence." – Marian Bickers
GROUP LESSON PRICING

| Package | Lessons Per Week | Cost Per Lesson |
| --- | --- | --- |
| A | 1 | $45 |
| B | 2 | $40 |
| C | 3 | $40 |
| D | Pay Per Lesson | $50 |
PRIVATE LESSON PRICING

| Package | Lesson Per Week | Cost Per Lesson |
| --- | --- | --- |
| A | 1 | $60 |
| B | 2 | $55 |
| C | 3 | $55 |
| D | Pay Per Lesson | $65 |
| Practice Ride (no instruction) | Only for intermediate-advanced lessons (NO JUMPING) | $25 per ride (45 minutes) |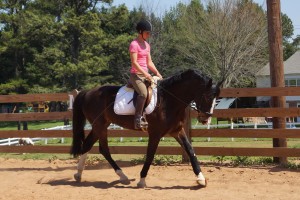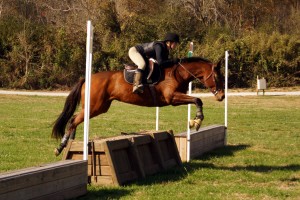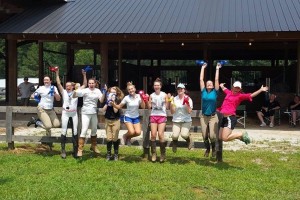 ---
Lesson Program Payment:
• All boarders are required to buy a lesson or full training package but will receive $10 off each lesson for using their own horse.
• All lessons for the month should be paid at the beginning of the month, unless you are paying lesson by lesson. If you do not pay by the 15th of the month, you will be charged a late fee of 10%. Drop a check in the box or mail it to:
Cornerstone Equestrian, 2185 Givens Road, Dacula, GA 30019
• Any unpaid balance which is thirty (30) days overdue may cause your child's participation in schedule shows to be "on‐hold" until payment is received, and their lesson spot may be given to another person waiting on that time.
Reschedule or Make-ups:
• If you need to cancel or reschedule lessons, you MUST email cornerstonelesson@gmail.com.
• NO CANCELLATIONS WILL BE GIVEN THROUGH TEXT OR CASUAL TALK AT THE BARN.
• A 24-hour notice must occur for you to be able to reschedule a lesson, NO EXCEPTIONS. I do realize people get sick and emergencies happen. For this reason, I will allow one (1) sick/emergency day for every two (2) months of lessons.
• Make-up lessons must be taken within thirty (30) days of the missed lesson. In the case where scheduling make-up lesson is not possible, due to conflicting schedules, you may be offered to make-up your lesson with a different trainer, or may be given the option of doing practice rides instead (depending on the level of rider).
• While we do keep an attendance chart for all students, it is strictly your responsibility to keep track of your make-up lessons and make every effort to get with your instructor to schedule your make-up lessons.
• PLEASE NOTE: Make-up lessons for any schedule conflicts are as a courtesy! If you have an excessive number of missed lessons due to schedule conflicts, we will need to discuss the situation and may result in your losing your lesson slot and become a pay per lesson client. We ask that you do your best not to schedule other events on top of your lesson days.
Inclement Weather:
• We will have lessons drizzle or shine! Please bring your child prepared to possibly ride in light rain with a rain jacket.
• If the weather is too bad to ride, we will cancel through email. Lessons will only be cancelled due to extreme weather conditions such as an extremely high heat index, extreme cold, snow, ice, or severe thunderstorms. (Please note, most storms pass quickly and do not require cancellation.)
• If you suspect the above mentioned conditions exist and want to confirm if lessons are canceled, please email or text your trainer.